VirtuAlarm

® understands in today's competitive marketplace, every dollar counts.
That's why we are the only alarm communications provider to offer FREE EXPRESS® .
Our ipAlarm – EXPRESS platforms have NO MONTHLY FEE for signal routing between the alarm panel and the Central Station.
Our FREE EXPRESS® platform offer basic alarm signal forwarding with the ability to switch to our TOTAL CONTROL® service at anytime.
VirtuAlarm EXPRESS Alarm Signal Forwarding

VirtuAlarm – Express® platform Accepts Alarm Signals using our
ipAlarm

® Products.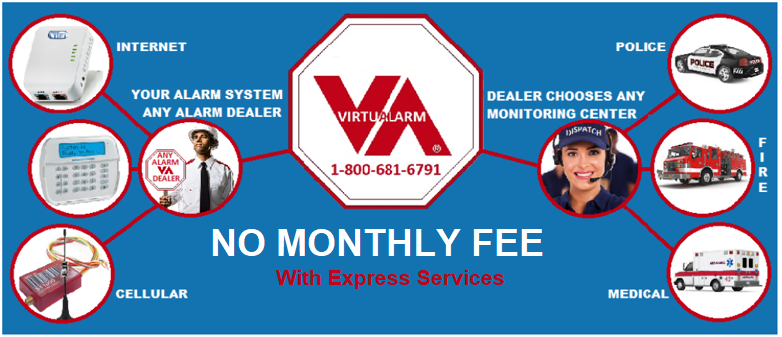 For complete details on our FREE EXPRESS® platforms, ask a representative or review our web pages under this tab.