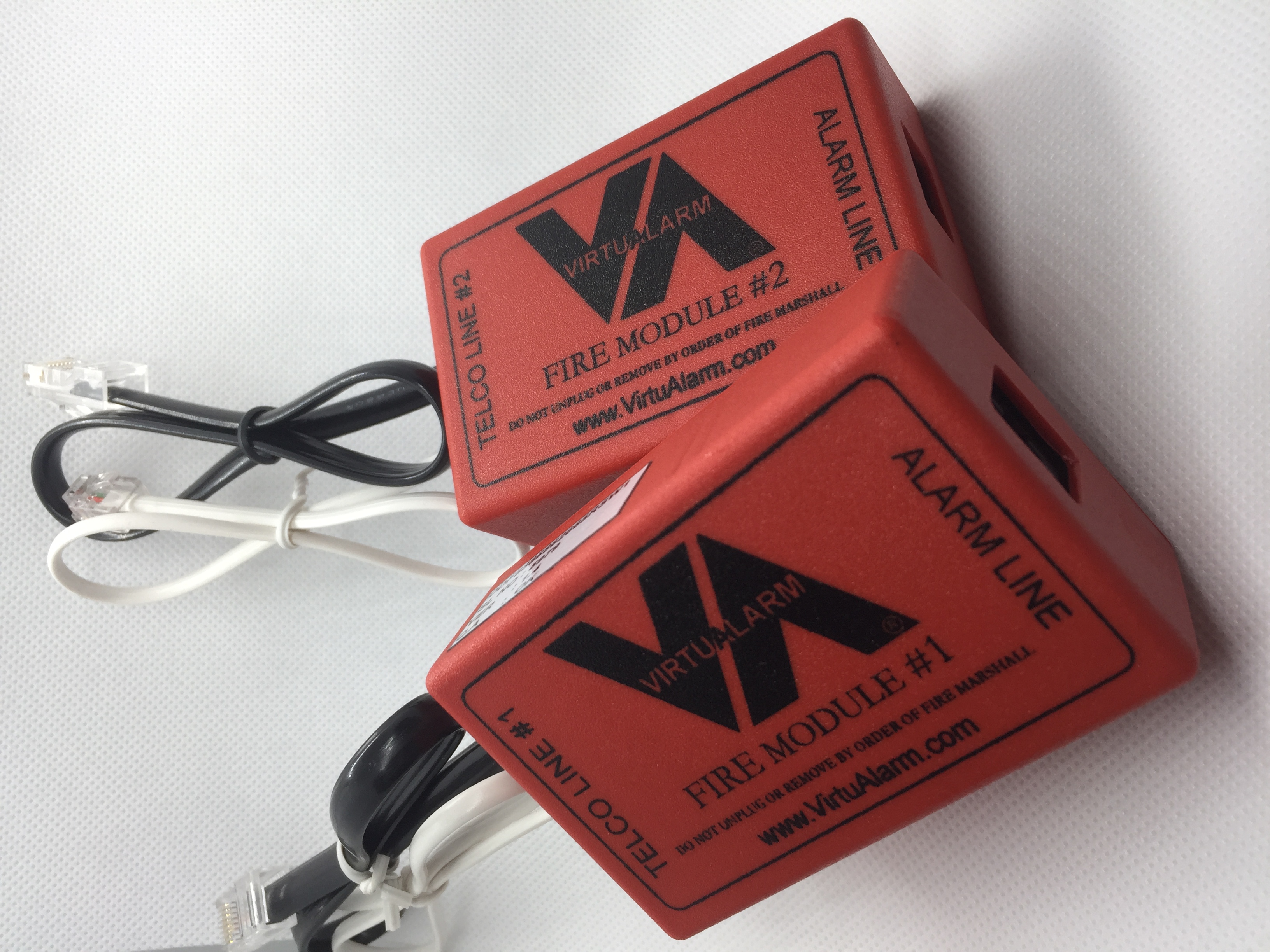 UL FIRE DIGITAL DIVERTERS Model # DDVAUL – (Fire Alarm Signal Re-Director)
No Monthly Data or Signal Fees!
The Majority of UL Fire Monitoring is done using two (2) telephone lines to meet NFPA Standards.  When a Fire Alarm Panel is either locked out or the assuming alarm company simply cannot reprogram it, we offer a PAIR of UL Fire Diverters to re-direct line 1 and line 2 independently.
The UL Fire Digital Diverter pair was created to allow the ability to change Monitoring Centers without the need to unlock the fire alarm panel programming. The Digital Diverter pair works with all alarm formats and on all POTS lines, Land Lines and VoIP Lines.
Just plug UL Fire Diverter #1 into the first phone jack and Diverter #2 into the 2nd phone jack.  Then plug the fire alarms line 1 into Diverter #1 and the fire alarms line 2 into Diverter #2.  Each Diverter is fully

powered using the telephone line voltage so there is no additional power required.
Any alarm signals can now be automatically sent to the VirtuAlarm UL Fire service platform, allowing the alarm signal to be re-routed to any monitoring center in the world, using any account number you choose.