While VirtuAlarm communicators can report virtually to any Monitoring Center Worldwide by entering a receiver phone number in our Subscriber setup section, our Central Station Partners get a direct IP connection into VirtuAlarm, allowing for the fastest alarm communications available.  There is no upfront fees to become a Central Station Partner and our IP connection is provided at no charge.
Interested in Becoming a VirtuAlarm Central Station Partner?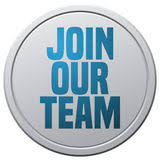 Authorized

V

irtu

A

larm

Central Station Listing
Click on Any VirtuAlarm Partner Listed in Alphabetical Order Below For More Information.
VirtuAlarm is a 3rd Party Service and Does Not Endorse or Recommend One Partner Over Another.