VirtuAlarm Authorized Dealer Pricing:

$74.99

or CLICK HERE for all our Product Pricing



M2M-Mini-Cell (

LTE

)
No Monthly Data or Cellular Fees.*
What was once restricted to only a few Alarm Dealers through a handful of Central Stations in the U.S. and Canada is now availab

le to VirtuAlarm Dealers anywhere in North America! Our "Unlocked" M2M-Mini-Cell has the ability to send the Alarm Dealers alarm signals to ANY Central Station of their choice, Worldwide! No longer is the Alarm Dealer "locked" into the Central Station that they purchase their M2M's from. Including the ability for Vir

tuAlarm to transfer any

existing

M2M transmitters into the VirtuAlarm platform, once their previous Central Station releases it. Then the Alarm Dealer can have VirtuAlarm either send the alarm signals immidiately back into their previous Central Station or choose any Central Station worldwide.
| | | |
| --- | --- | --- |
| | | |
The highly sought after M2M-MINI-CELL communicators are designed to be easy to install and even easier to operate. It comes with a 6 wire harness that is simple to install. One pair of wires are for power and one pair for the Tip and Ring dial capture output of the alarm panel. The 3rd pair of wires are used for remote key switch arming if desired. The Dealer can also have their logo added to the remote arm/disarm App for the M2M-Mini-Cell.
With the VirtuAlarm platform and the M2M-Minit-Cell, the Dealer can turn virtually any new or existing new alarm system into a smart alarm as there is no need to replace any existing equipment when adding the M2M-Mini-cell.
Easily download the free mobile application for Android, iPhone or Windows Phone to take advantage of the new SMART features of the alarm system. For the most common alarm panels we now support UDL – transparent remote programming with the panel manufacturer's software.
Dual Band UMTS/HSPA/ 850/1900MHz
ARM11 processor, 2MB RAM, 7MB Flash
Dial Capture interface supporting Both Ademco Contact ID & SIA
1 digital input, 1 digital output
Build-in World SIM chip
SMS backup of alarm events
Supply voltage 12VDC
Power Consumption Nominal 15mA, Peak 200 mA
Ultra-Compact Dimensions: 1.2"x1.8"x0.6" (30x45x15mm) – the world's smallest communicator Weight: 0.9oz (25g) without antenna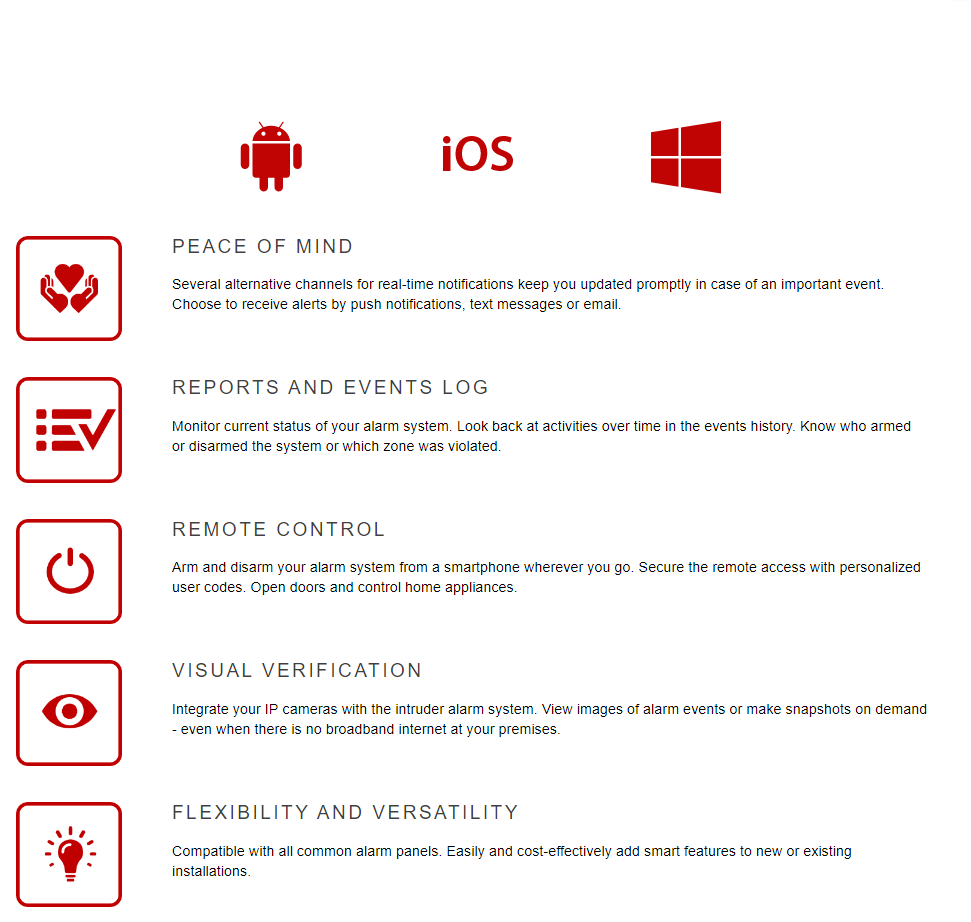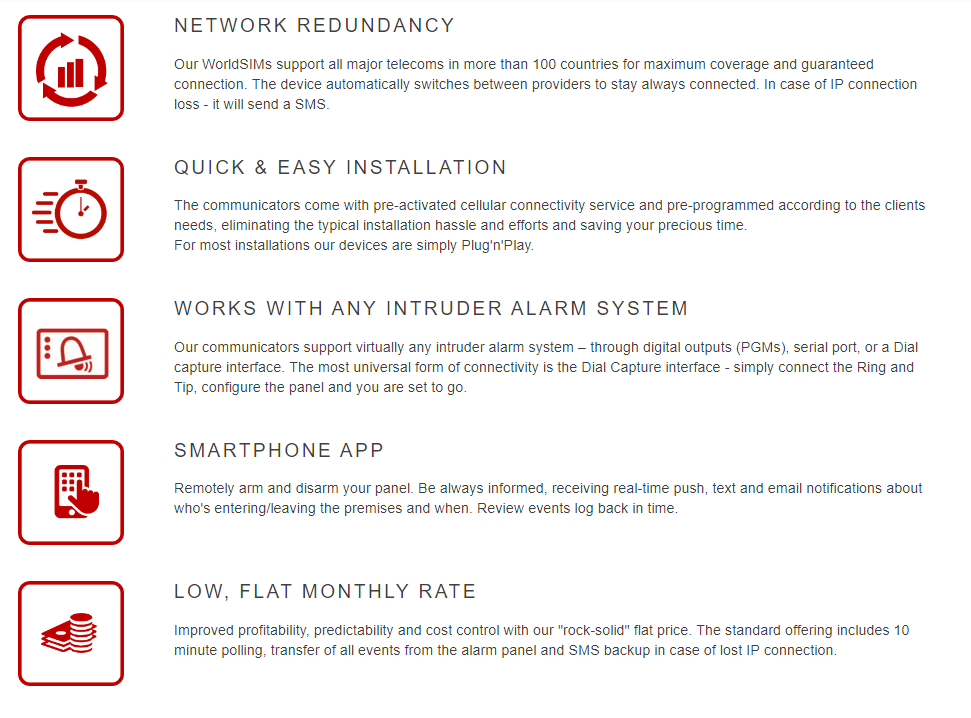 * Rates are subject to change.